SILVER FOX ENTERTAINMENT CENTRE
The Silver Fox Curling & Yacht Community Complex is a non-profit community complex, managed and owned by its members. With 6 sheets of high quality curling ice, a fully equipped marina, banquet and meeting facility, a restaurant, lounge and entertainment centre, the Silver Fox offers something for everyone.
The complex is open to the public daily so drop by and join us for a delicious meal in the restaurant, entertainment and pub food in the lounge or a relaxing coffee break on the patio while you enjoy the beautiful views of Summerside Harbour in Prince Edward Island. Everyone is welcome.

Once you've been here, we guarantee you'll be back.
features
Air conditioned
Bus Tours
Licensed
Marina Services
Meeting/Convention facilities
Memorials/monuments
Ocean View
Parking
Patio
Picnic Tables
Public Washroom
Restaurant
Weddings
Wheelchair accessible
ENTERTAINMENT categories
Bars/pubs
Casual Dining
Children's Menu
Clubs/dancing
Family Restaurant
Groups
Lounge
Live music
Lunch
Sailing
Sports
Tradeshow
Patio
address
Silver Fox Entertainment Centre
110 Water Street
Summerside
(902) 436-2153

HOURS
Restaurant
7 days a week: 11:00 am- 9:00 pm (starting mid June)
Lounge
Mon-Thurs: 09:00 - 00:00
Fri-Sat: 09:00 - 01:30
Sun: 10:00 - 23:00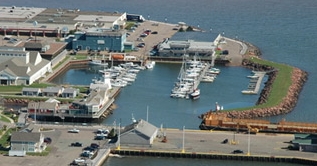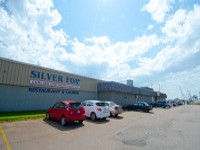 AFFILIATIONS
Summerside Yacht Club
Silver Fox Curling Club